Old Dartechs & Wilmingtonians Cricket Club
Founded 1961

---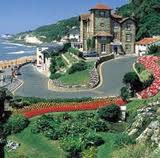 Match Report
---
21/07/2002 v MONTROSE
lost
---
A more typical dull and overcast day greeted our visit to Montrose. New in the ranks this week was Anthony Howard who recently guested in our charity match.

Montrose went in to bat first and Bob and Chris opened and were quickly into a good line and length. Chris truck early but not the sort of middle wicket the batsman was expecting but in the fifth he finally broke through for real

taking the off stump with a sharp delivery. After ten Richard took over from Bob and Neil replaced Chris. Both kept things good and tight but Montrose were patient enough to punish anything remotely offline.

Montrose's 50 finally came in the 14th over. No sooner had that been achieved than Neil caught Grant Merrill a little bit static and got the lb decision with an in-swinging yorker that stuck him on the foot.

Richard hit a superb purple patch in the 17th when the Montrose skipper fired one deep into mid off where Tim happily snaffled it up. The very next ball saw the newcomer misjudge and dollied one up for a simple caught and bowled. The hat trick was averted despite acres of pressure being heaped on the batsman and it obviously proved to much when Richard bowled him two balls later for a devastating over.

Adam took over from Neil and started strongly with a maiden. Richard in particular was in sparkling form and his "Chris Cairns" inspired slow ball particularly had the opposition in all sorts of trouble.

At 20 overs Montrose had crept up to 55. Adam's next over after the drinks interval produced a succession of balls being played at and missed and was unlucky not to get an lb decision that everyone was expecting including the umpire who seemed to change his mind.

Bob came back to replace Richard who bowled out his allocation for a terrific 3-15 and two balls into his first tempted the batsman into a shot which he skied for what seemed an eternity but Adam held his nerve and took a good catch.

A small deadlock of four overs was broken when the batsmen took a risky single off Bob and had the temerity to take on Johnny S who pounced on it and fired it in to Chris Beard (on stumps) and duly whipped off the bails for a terrific runout. Bob then quickly dispatched the newcomer who snicked one through to Chris and with 10 overs left Montrose found themselves on 89-9.

However Steve Oakden was in sparkling form and unselfishly avoided a plethora of easy singles in order to keep strike away from their no 11 and he managed to push the score to an eventual 150 narrowly missing out on a ton finishing on 98 n.o.

Despite many good efforts in the field it was a frustrating end to an excellent start.

The turnaround saw Neil and Clive open under an increasingly angry looking sky. A steady start was required and duly set out for. However with 5 overs gone Clive lost his off stump to one that pitched outside leg! and the omens were looking ominous.

Adam followed and continued patiently as ever and after 10 overs the score had moved on to 32. But it wasn't long before Neil top edged one skyward and the keeper took a comfortable catch.

Chris Beard was next but despite a few quick runs was soon fooled by one which he clipped to cover. Anthony took over and played himself in well before beginning to cut loose with some good shots and helped push up the 50 after 16. Unfortunately though he got a ball that seemed to hold up and played on.

Chris Jones duly took up the mantle and although slightly less frenetic than last week was soon seeing it well when he found himself opening up to a ball that kept low losing his middle stump in what Tony Day described as a "heads up bails open" shot.

20 overs had seen us move on to 66-5 and things were looking tight. Tim replacing Chris stuck at it well for a while but when the score had moved on to 83 he snicked one off of an inform Grant Merrill through to slip. This was the beginning off the end as Richard was bowled first ball leaving Colin facing the hat-trick ball nervously he clipped at it and sure enough it was gobbled up at 1st slip.

Bob followed up but soon boosted one to mid off and with Johnny S also joining the Golden duck club it was all over.

Everyone was left with a real sense of snatching defeat from the jaws of victory but once again some terrific performances, this week with the ball, confirms our much improved form this year and many positives can be gained from our increased competitiveness. Disappointing but if at all possible - in a good way!
---
v MONTROSE
150 for 9

Wickets

Runs

7

24

1

37

14 *

1

23

4

12

6

1

56

11

0

3

15

0

0

2

17

0

83 FOR 10 ---lost