Old Dartechs & Wilmingtonians Cricket Club
Founded 1961

---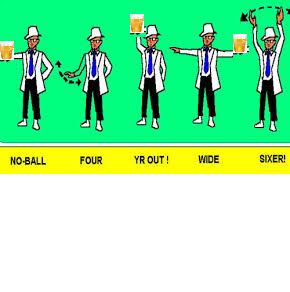 Match Report
---
02/05/2021 v Hadlow
lost
---
First game of Season at Hadlow
Ben showed the class today that Jack told me he had. Lovely knock.
We all enjoyed watching it. Pete T unlucky to be run out as there was a partnership there and both were looking good. Special mention to Nij who started the wicket taking well to start, Jo Jo for hitting a six first ball when I mentioned we needed another ninety in 20 balls.
For a short moment I felt we could win..
Nick bowled really well too. Dropped catches by a number of idiots including myself. But how nice to be back playing again (Tim M)
---
v Hadlow
209 for 7

Wickets

Runs

74

0

27

0

34

2

7

12

2

0

41

0

6

11

1

27

23 *

1

24

6 *

3

33

0

48

167 FOR 8 ---lost