---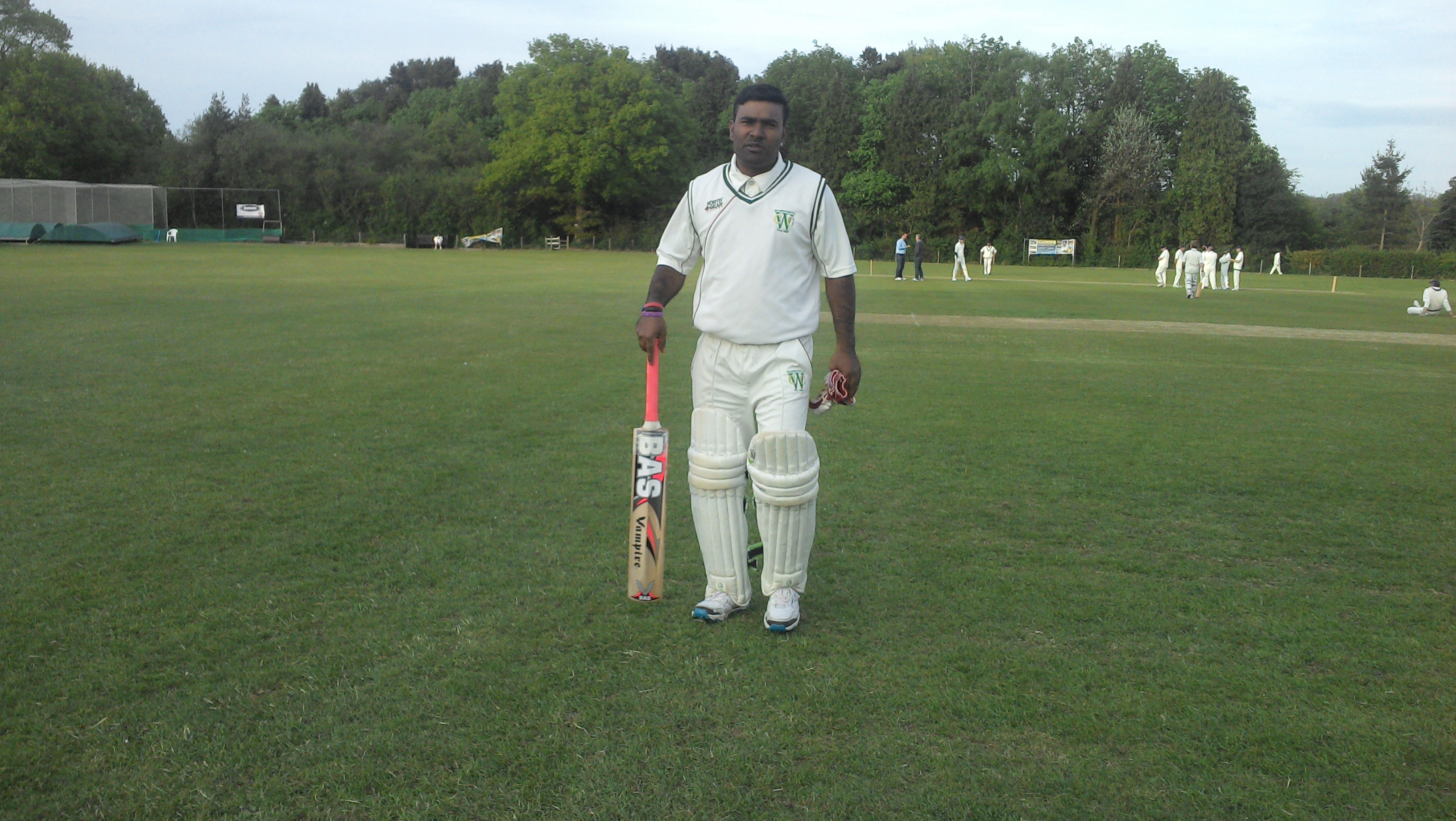 Match Report
---
05/05/2019 v Hadlow
lost
---
Chilly start to Season At Hadlow
Things were lookin ominous as one of the Hadlow openers started hitting sixes early on , so we were relieved when he chopped on a swinging ball from Sam.
Unfortunaltey the other opener who looked less comfortable at the start took over and went beserk. The outfield was long and it was difficlut to piece the field - long grass however doesn't come into it when you decided to launch the ball over the ropes and this guy did, often, several in succession . All the bowlers took some punishment so Bob was bought on to bowl. He quietened the run scoring down a little and then Joe managed to get the opener who had scored over 140 by ths time. The game changed completely after he was out and the other batsmen struggled to make many runs as wickets fell reguarly. Nij caught a good catch in front of his wife eho had just arrived. It was a pity she hadn't arrived earlier when Nij had a similar chance.
Batting for Old Dartechs proved a real struggle with only Tim McArdle and Josh being able to lift the ball over the top of the infield. Otherwise the slow pitch and very slow outfield found Old Dartechs wanting and the run rate slowed to a trickle.
Even thoguh we were soundly thrashed the match was played in good spirit and it also marked Peg's 400th game. Well done Neal.
---
v Hadlow
242 for 10

Wickets

Runs

6

13

0

59

0

24

3

1

34

12

2

2

1

36

2

3

32

2 *

3

57

2

31

75 FOR 9 ---lost