---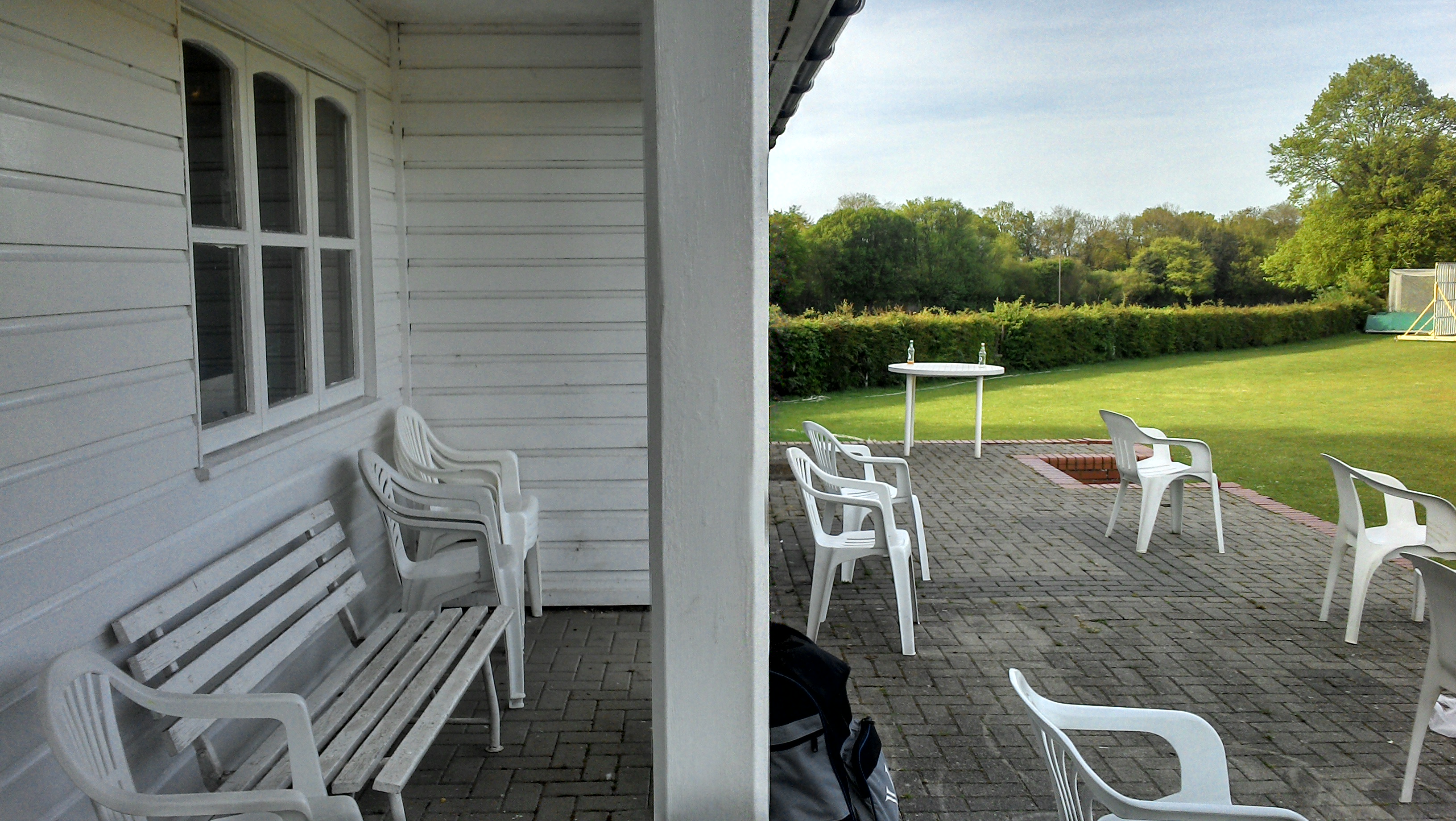 Match Report
---
15/05/2016 v Hadlow
lost
---
More Sun at Hadlow
When over used the word Idyllic can become a bit of a cliche, but it's hard to imagine many better places to be than Hadlow's secluded gem of a ground on a hot sunny sunday afternoon.
The track looked a belter but a consensus was reached by Tim for us to have a bowl first as there was a few nerves about our batting line up.
Niraj and Umar opened and Niraj was subjected to an astonishing onslaught in the first over with their opener clearly not hanging around 12 was struck off the first 3 balls but Nij was having none of it and duly removed the fellas leg stump with aplomb with his 4th ball.
There followed a good work from our opening bowlers which saw Hadlow progress at a steady 5 an over up until the drinks break.
With wickets being shared out and falling at regular intervals only the other opener offered any proper resistance but the utterly butterly club raised its head again when Kuldeep spilled a skyer when he looked so confident of taking it. That was the only chance the opener offered (at around 45) until Niraj managed to snaffle him from an even bigger steepler on 77.
A brief tail wag for the 9th wicket also proved an annoyance but despite that we eventually finished the innings in the 32nd over with Hadlow all out for 179
The turn around saw Pete S for the third week in a row last out 15+ overs but run progress was slow as Pete T, Pankaj and Steve R all came and went in fairly quick succession and it wasn't till Clive came to the crease that any advancement seemed on the cards. Pete soon stuck one down gully's neck which brought Tim Mc to the crease and in determined fashion took the game by the scruff of the neck and in what is an early contender for batting performance of the year smashed his way through the spinners to 67 not out.
Sadly promising starts by both Niraj and Sam R (unluckily run out to a traditional ODCC calling calamity) meant we eventually fell in the 35th over for 140 when Umar poked one back to the bowler for a C+B.
Some of the wise heads in the club often mention that batting is always done in partnerships and that was our undoing this week as just one or two more small combined efforts could have seen us home. All in all though very encouraging.
Hadlow as ever proved the most affable bunch and were as keen as us to have a return again next year - Top stuff.
---
v Hadlow
179 for 10

Wickets

Runs

3

1

28

14

2

2

29

0

10

67 *

12

2

32

11

2

16

1

1

22

0

1

28

1

0

20

0 FOR 0 ---lost