---
Match Report
---
07/06/2015 v BEXLEY PARKWOOD
lost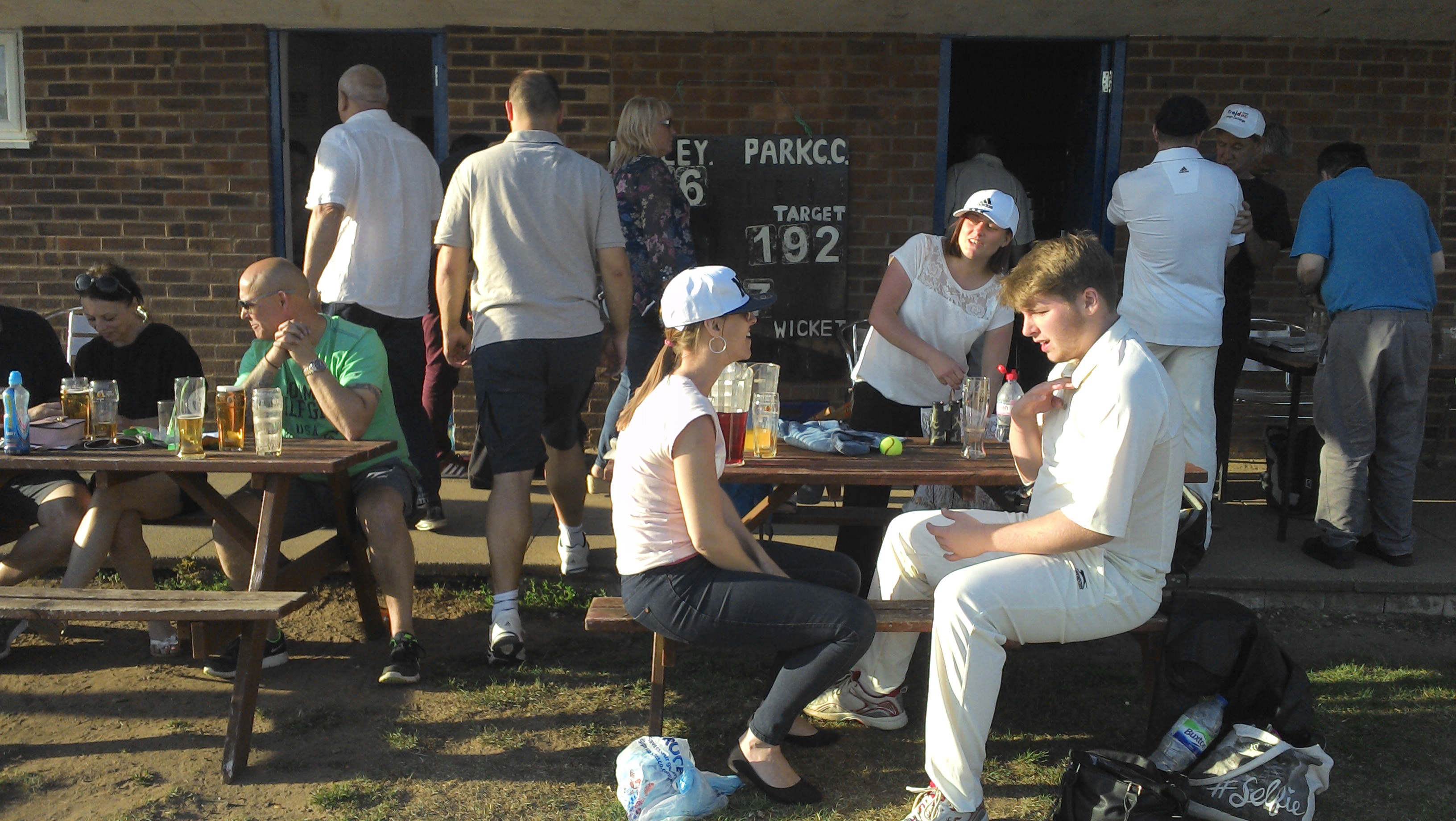 ---
Sunny afternoon at Bexley ends in defeat
Old Dartechs took the field in warm sunshine with a mixture of new and old faces in the team. Harry opened the bowling and was soon troubling the openers, but at the other end Glen took a time to find his line and length. He was getting a large amount of swing but couldn't really control it and the wides mounted up. He did get one on target however and Old Dartechs started making inroads into the Bexley Park batting. Tim Laidlaw was brought on as Skippers "go to" bowler when wickets are needed, and duly obliged with his third ball. However Tim's knee went on his fifth and sadly had too be carried off. Chris Jones came onto bowl the sixth ball and was sufficiently encouraged to keep bowling for a total of six overs, when at the start of the match he was firmly against the notion of bowling. Tony Martin was making his debut, and it was soon apparent that he was a fine pace bowler. He took some time getting his rhythm but was soon making Tim's hands hurt as the ball thudded time and time again into his gloves. The catching and fielding was superb all afternoon, with Glen taking a brilliant catch to get rid of Neil Fisher off a Paul Allen long hop. A real contender for catch of the season, though it was almost matched by an effort from Paul Allen in the deep

Old Dartechs maintained control right up until the last five overs, and were left to rue a few comedy run out attempts which really should have been taken to polish off Bexley Parks batting line up. A final total of 192 was probably 30-40 too many in the circumstances.

Adam and Clive started the innings . Adam was first to go and he was soon followed by Glen. Chris Jones and Clive then put on a fifty partnership and at one stage were almost keeping up with the required run rate. Chris holed out to a poor shot into the legside and was replaced by Paul Allen, who typically stated hitting out well. Clive departed with about 10 overs to go, with Tim coming in at no 6. In truth the game was probably lost by this stage with Tim and Paul having to hit out to try to get quick runs. Harry played a nice innings at the end to get a well earned 21, but Old Dartechs fell well short in the end.

All in all it was a very enjoyable afternoon, with great support from the Chairman, John MacSweeny , Jason Allen and a host of other friends and relatives. Even Robin Dale popped over from the christening party being held in the clubhouse.
---
v BEXLEY PARKWOOD
192 for 6

Wickets

Runs

43

1

0

1

48

32

2

36

20

1

49

4

5

21 *

1

11

5 *

1

15

1

22

1

2

163 FOR 7 ---lost