---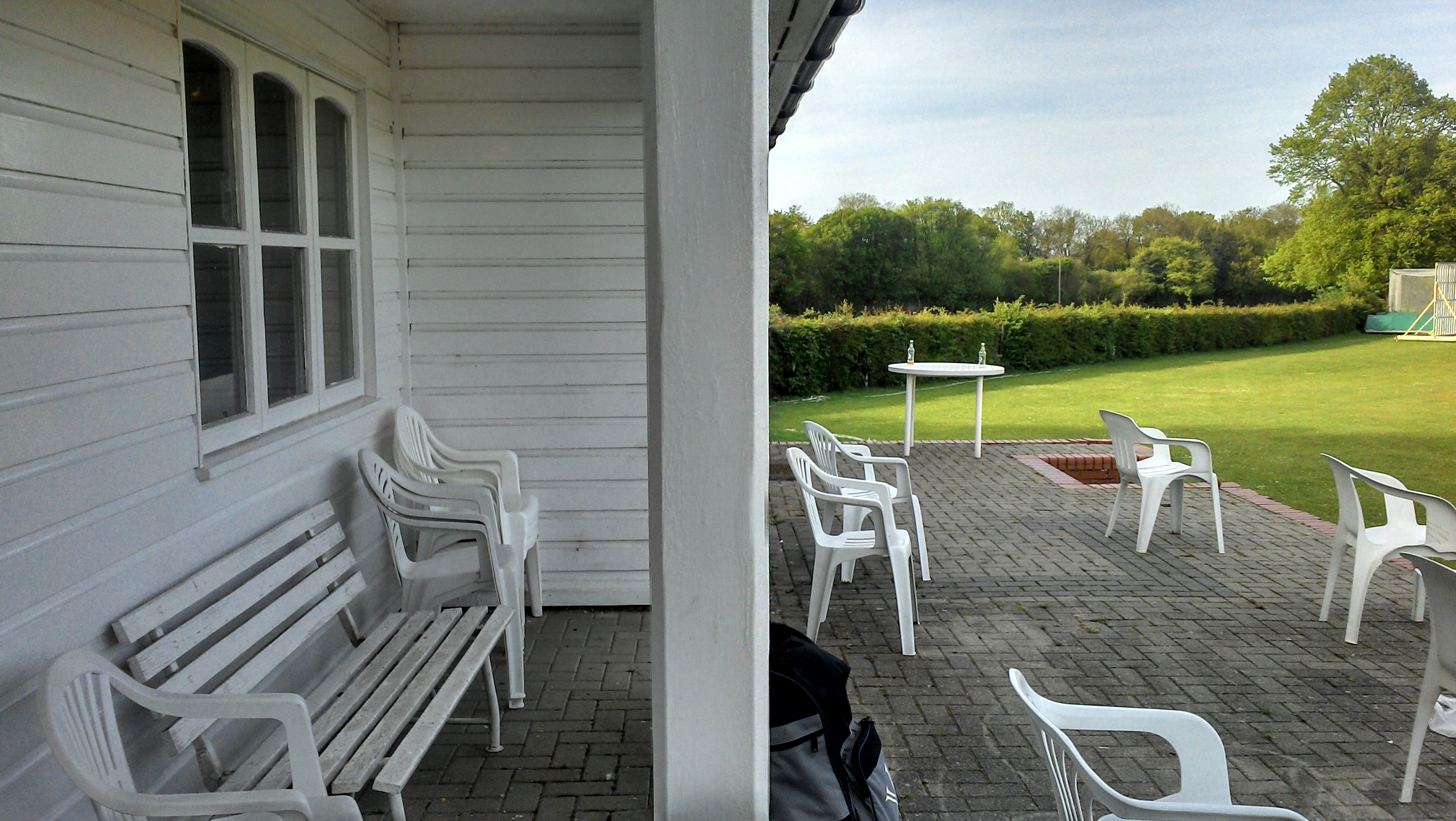 Match Report
---
10/05/2015 v Harvel
lost
---
Reluctant Bowler Laidlaw bags a hatful
On an idylliic pitch in Harvel with a very short boundary, it looked as if Dartechs would be facing a huge total. However with great fielding (except for Stringer's Gary Sprake impressions) we were still in the game with 10 overs to spare.
Then Tim Laidlaw came on, after telling skipper McArdle he didn't really mnd not bowling. He proceeded to throw up the most inviting leggies imaginable, However 5 of the Harvel batsmen declined the kind offer and instead found various ways of getting out. Most inventive was the sweep to leg which spooned up a catch to the ever alert Harrington who had quite a bit of work to do to snaffle it. Plaudits also to Sam who very nonchalantly caught a huge steepler in the outfield.
Stringer opened the batting with both pinkies out of action following another woeful bit of mistiming when fielding a ball, Josh was at the other end, but both were eventually undone by erractic bounce, one that reared for Josh and one that crept along the ground for Clive. Neil was given out LBW (not a hppay bunny after that one !) but Tim F and Pete Smith both batted well to make the score look respectable.. Mr Cullingham showed great class with the bat, but OD's could only manage to bring up 3 figures.
Great oppostion in a great location, so well done Pete for finding this one, and well done Tim for keeping us going in the field.
---
v Harvel
210 for 10

Wickets

Runs

11

10

8

0

25

0

1

42

29

0

18

2

22

1

16

17

2

33

1

0

56

0 *

4

5

7

104 FOR 10 ---lost