---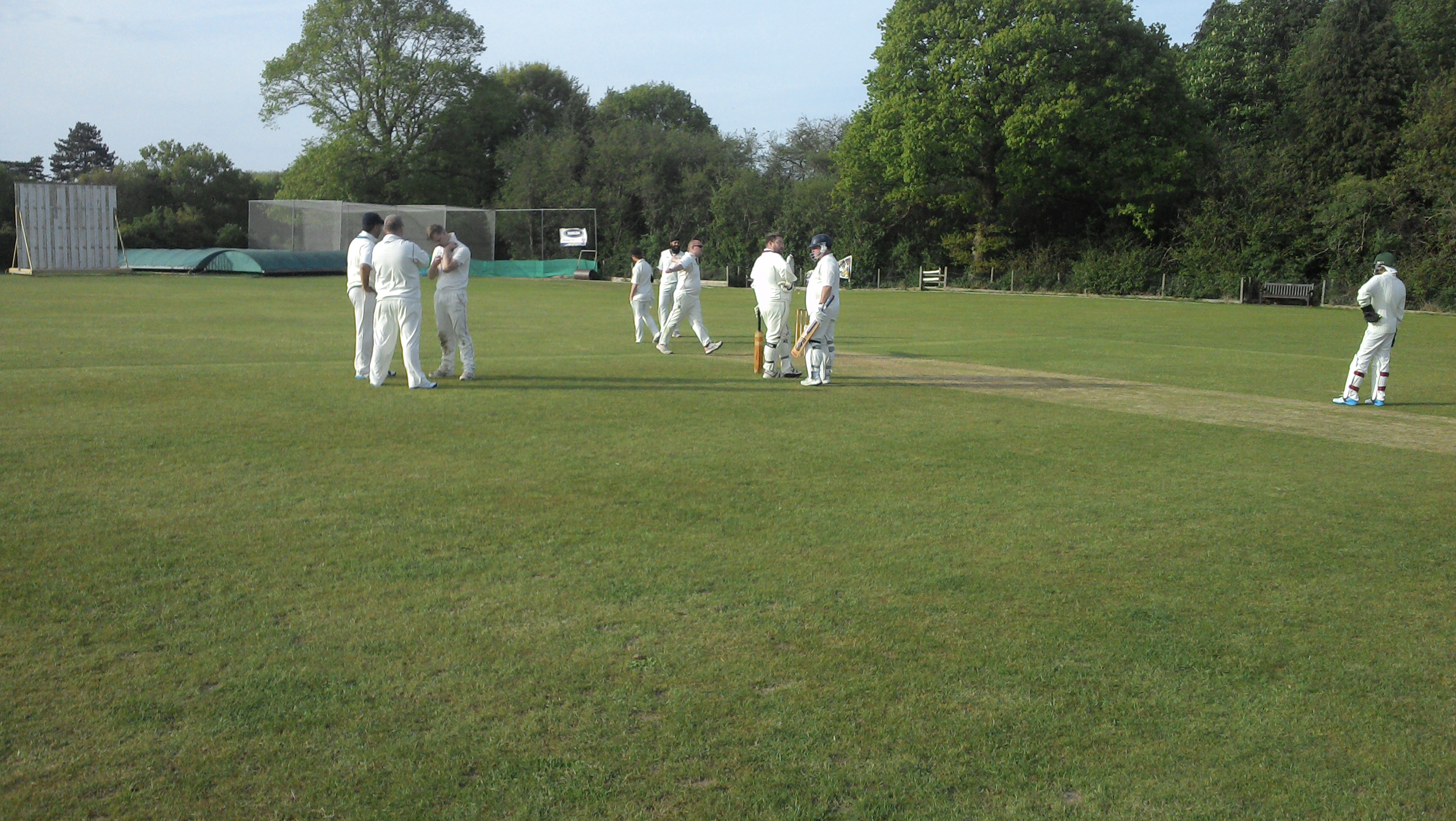 Match Report
---
25/08/2013 v Shoreham
lost
---
Wet game at Shoreham
Glen Redpath 25 August 22:45 Today saw us wander over to Shoreham for what looked like a water cricket match. Our perseverance was rewarded with a spongy pitch that the home team claimed to be "almost dry"? Nonetheless we set of with the Ace winning the prize for the best tosser, and decided to bat.
Myself and Neal went out to open, as Jason is allegedly "grooming me" to become an opener, draw your own conclusions. I got out for a measly 1 to some average bowling, Mr Peter Smith took to the crease and fared little better, reaching a total of 5. Cursing our lack of runs we watched as Tim M put on a solid 38, the upper order was whittled away slowly, Pegg finishing on 21 and Tim F on 23. The Ace came out and earned dismissal of the day, from a ball so slow it had a lengthy chat with mid wicket before entangling itself amid Jason's stumps, he was surprisingly annoyed? The tail wagged slightly, with extra's scoring very well at 29. Young Sam managed a cool 0 not out in his first game, and the chairman himself donned a shirt and pads to take to the crease for an unfortunate duck. We finished the innings on a mildly competitive 150 all out.
We then took to the field, or so we thought, as Jason and Martin remained ensconced in the changing rooms. Once we finally assembled on the field Neal opened up the bowling, with Tim F bowling at the other end and Mark C lurking behind the stumps. Neal took an early wicket and it was looking good, but their number 3 came in, as did their number 4 as the other opener fell, and they scored 46 and 56 respectively. After a valiant chase involving good spells from Harry, Pete and Jason (who nearly managed a hat-trick) Martin took up the ball, his usual Warnesque bowling hampered by a very "serious" leg injury (the seriousness of which is yet to be known) and thus the game ended, with 6 overs to spare. A good game all in all, no massive standouts for a wicket of the day, but the Ace's stint with the ball had it's usual quality. For the fielders, I was run ragged, and wasn't too disappointed when the Ace didn't call on me to bowl. Tim M's "dessert steroids" kept him sharp in the field whilst Mark C showed him how wicketkeeping was done. A good performance all round, Sam P making a solid debut appearance, now on to New Ash Green next week.
---
v Shoreham
151 for 6

Wickets

Runs

21

1

37

1

5

1

24

38

23

0

19

10

3

25

17

2

0

24

4

0

16

0 *

0

150 FOR 10 ---lost