---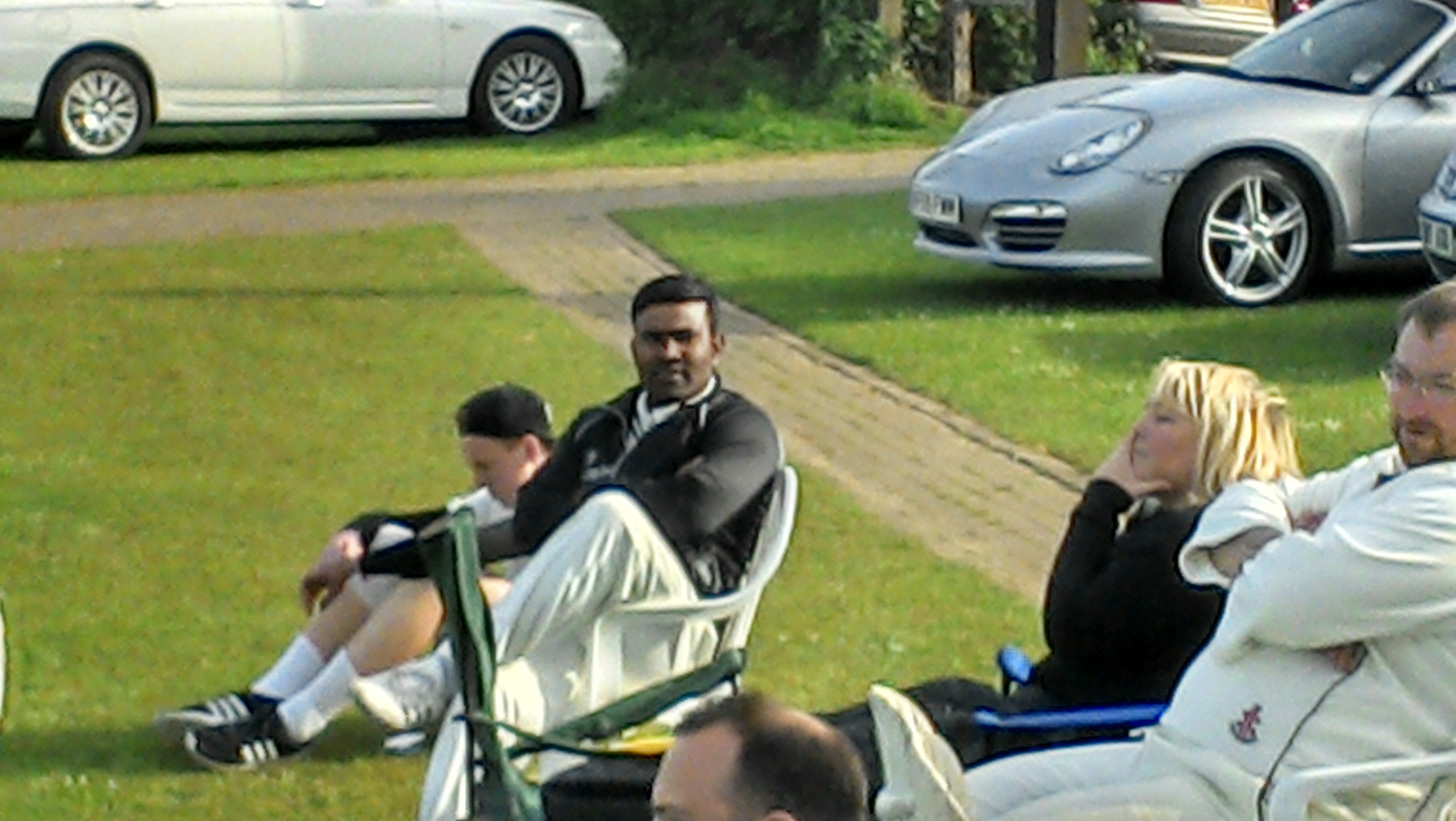 Match Report
---
11/08/2013 v Cudham Wyse
lost
---
Another high scoring game ends in defeat
Down several countries lane and you get to Cudham (near Orpington), a lovely pitch and a lovely track.
Sam was our captain today and he won the toss and chose to bat first. All agreed with that decision except Pete who loves the chase. He does the same thing with his lady at home, neighbours report whooping and screaming constantly coming from their flat.
Clive and Sam headed out to the bat with Sam soon scoring about 5000% quicker than Clive (and Clive was going at a perfectly acceptable pace). A steady twenty minutes and the opening pair brought up the fifty. Clive soon succumbing to a decent ball not picked up and hitting top of off. This brought Tony to the crease who lasted a matter of minutes. Out of pure respect for Tony, Chris replicated Tonyís innings and was soon back on is chair. I was next out to partner Sam who continued smashing the ball over the park. Playing that attacking always means giving the oppo chances and eventually he was caught in what was a tame shot for 94.
Now I have to mention that the local pub had a fete / festival going on in which they had live music, singing and songs. I personally struggled to concentrate in the middle with all the noise. At times I just wanted to stand there and dance, at others I just wanted to walk off the pitch with my bat, enter the pub ground, climb on the stage and hit that wailing cow for 6. I donít know what a drowning cat sounds like but she wasnít far off. Young Josh came out to bat and tried to get caught off the first ball. They were made to pay for their inability because Josh turned it on and score a cracking 50. Josh and I with a partnership of 75 of which most was scored by Josh. With me bowled for 27 and Josh out for 53 our run rate sadly slowed and we ended up with 230 when we would have liked 250.
We went out to bowl with Pete and Harry opening the bowling. Very tidy bowling all round and the oppo were averaging about 3 per over in the first ten.
Alas they started turning it on after a few wickets down, a frustrated Sam telling the batsman ďWell I scored 94 come back when you get thereĒ or something like that. He didnít come back at 94 because he carried on for a century and beyond. Josh tried his best behind the stumps with his petulant teenager routine sledging vociferously with the likes of 'Iíve kissed your girlfriend' 'I donít buy my school shoes from Clarkes' and 'I get to go to bed later than you.'
---
v Cudham Wyse
231 for 5

Wickets

Runs

94

1

33

19

0

0

0

32

27

54

10

1

14

6

1

27

0

1

31

6 *

1

45

3 *

0

24

230 FOR 9 ---lost