---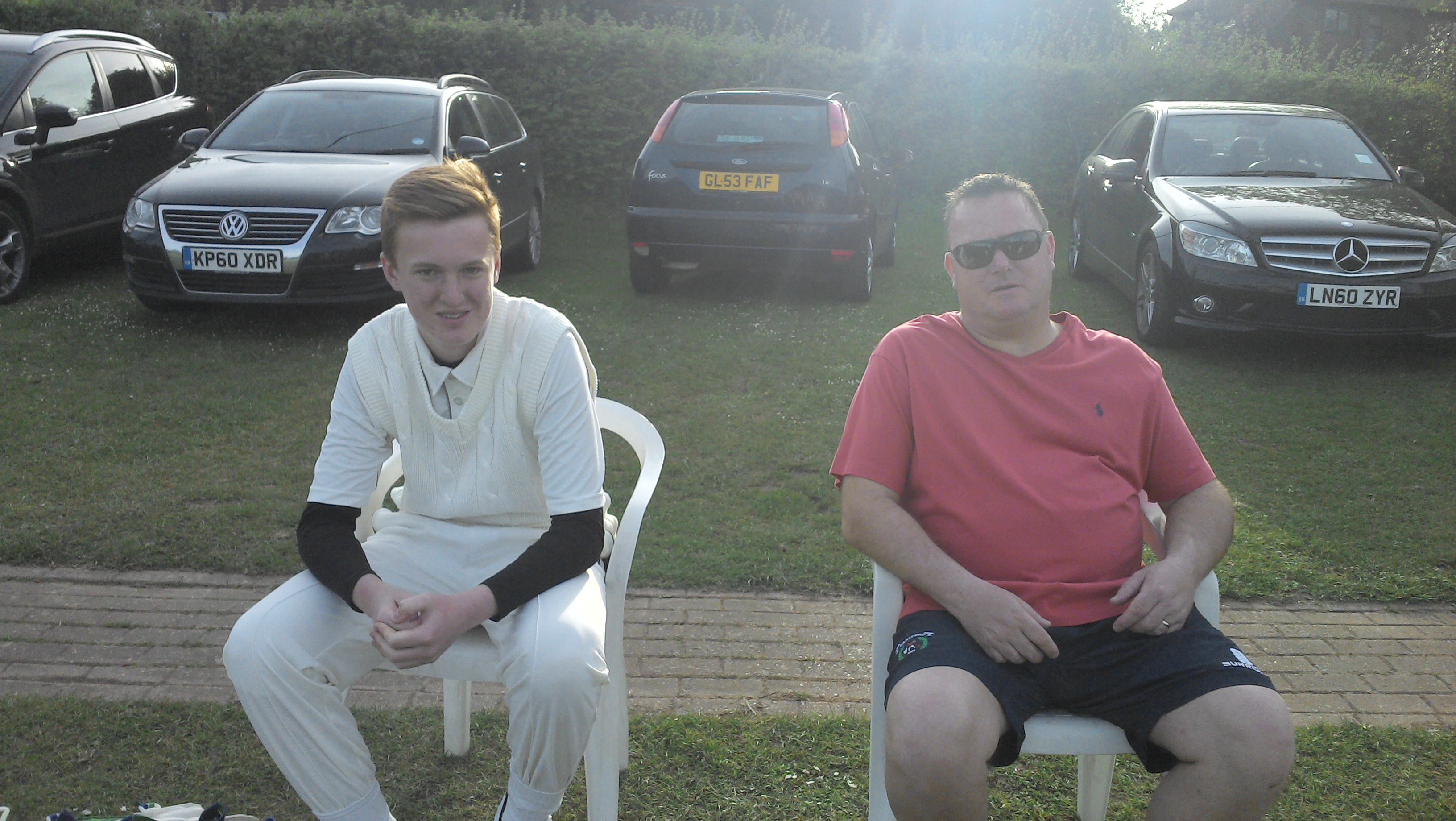 Match Report
---
02/06/2013 v Wagonners
won
---
Another win against sub par Waggoners
The potential beginning of summer saw us take on the wagonners who were somewhat depleted in number.
With the day oh so pleasant we decided to put the oppo in bat. Within no time Charlie and Tim Frogatt opening the bowling had the Wagonners reeling with 3 wickets down for about 10 runs. Cue their touring Pakistani player warming up for this years Champions trophy. Some good play got their scoreboard moving and it wasnít going to be an absolute drubbing. There was no such thing as bad bowling out there from Dartechs..... (well maybe Jason if anyone who conceded a few runs in a short spell Ė but itís okay because he apologised to the team everytime the oppo scored a boundary off his bowling). 2 wickets from Harry and 3 from Peg, one from Denman? Sam (Pegís son) came in to at the end for the opposition (think he needs to get his team priorities right myself). He batted admirably and ended with a 0 not out. They were all out for 85 having used 30 of their 40 available overs.
Now Leon is a shy guy and doesnít like the limelight but I have to say a cracking one handed falling backwards whilst running backwards tripping over his feet but managing to stay up catch brought about the cheers of the crowd and teammates. Not only was it catch of the season so far but it was the oppos Pakistani international and so ended their short lived resurgence. Pete and Peg opened the batting with little pressure. They stuck to their guns and achieved a slow (but well measured) 40 before Peg was given out LBW. Charlie was the umpire and was sure it was out but Peg claimed he was so far down the wicket he had actually entered Hertfordshire and therefore Charlie could not be sure it was going on to hit. Nonetheless with Chris Jones coming in next we neednít have feared. Pete continued with his methodical innings gaining with confidence as he did so. Finally he got out for a creditable 27. Chris Jones however brought the game to itís end with a very impressive 38 not out (or something close to that). Special mention to me (Tim Mc) who managed a 0 not out. I have to cite John here as my inspiration for this score.
In the end it was a somewhat comfortable win, but a win it was and we wanted it badly :o).
---
v Wagonners
85 for 8

Wickets

Runs

19

3

4

27

0

0

38 *

0 *

0

17

1

9

0

19

2

13

2

18

86 FOR 2 ---won