---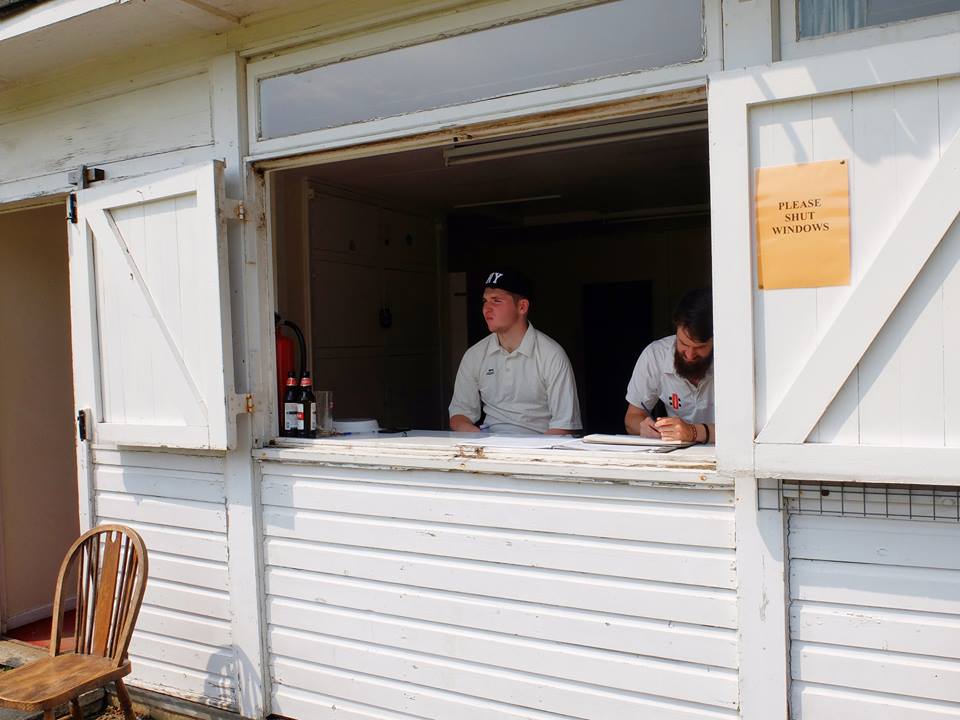 Match Report
---
12/08/2012 v Cudham Wyse
won
---
another win for skipper Field
Sunday saw us take on a new fixture in Cudham Wyse. The start of the day didnt quite go to plan with Charlie, James and Shaun Missing the turn off to Orpington which happened due to james' poor mapping reading skills. So we delayed the start of play to give them more time to get to the game. Once this was sorted out i had to do the toss and we were sent out to field on a hot summers day.
James and Pete opened the doing a great job in the first 10 overs of restricting them to 20 which pete getting the early break through gave us the edge. Shaun and Peg followed the good work of denman by bowling good tight lines and not giving much chance for the batsmen to free there arms. due to a great bit of fielding by pete we managed to break another partnership. when it got donwn to the last 10 overs of the game the oppo were swinging at everything with any width which from this point on saw the introduction of charlie who bowled a good first spell and with denman and pete coming back on i had to keep changing it up and keep the batsmen guessing, but much to my disgusted the plans we set didnt go to plan with the ball flying to the boundary due to some poor shots they got lucky and finished on 230 - 3 off 40 overs.
Going off the pitch after out bowling performance which i thought was perfect i knew that with the batting line up we had that 230 wasnt a good score on a good batting wicket. During tea i was struggling to decide what was the best way to got a chasing down 230, so with some help from pete with persuaded Billy Martins that he should open the batting with me would be the best thing for him as that would suit the way he bats.
So we got off to a flyer with billy playing some great shots supporting me in our run chase. In the first 10 overs i decided that if the ball was fractionly to wide or to short it needed to be pushed and thats how i went about in with punishing the bad balls. After the first 10 overs we were 62 without lose, which also saw a change of bowling which turned out to be my down with me top edging a slow bowler straight up in the air for a easy catch and followed a send off from the oppo. Billy continued to do his job and played some greats shots, but sadly Billy fell for 49 and we all feel so sorry for him. some more great partnerships from Shaun and Tim Mc put us in a good position for the finale. Then we lost a few wickets and the game changed slightly with new partnerships coming together, but Peg walked to the crease and with the help of Billy Merral and Pete Smith saw us home for another win and protect my Captains record of 2-0.
---
v Cudham Wyse
230 for 3

Wickets

Runs

72

49

5

0

27

37

30

0

40

2

18 *

0

33

8 *

1

39

1

35

0

45

231 FOR 6 ---won