---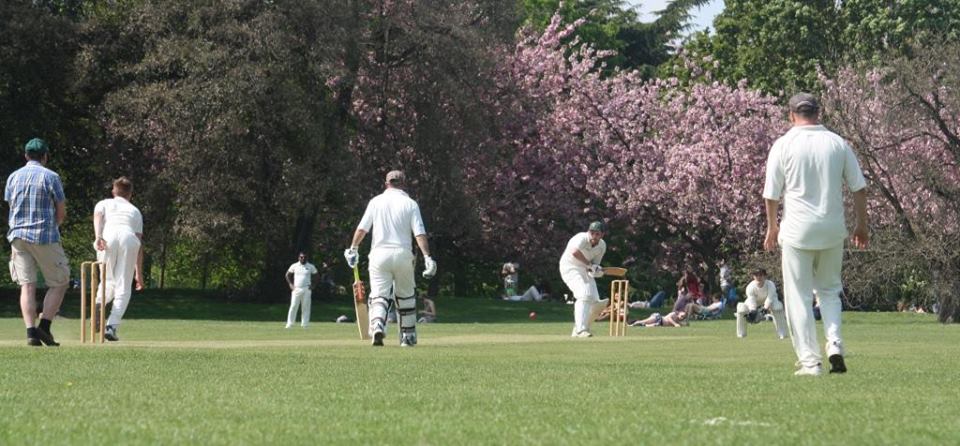 Match Report
---
13/05/2012 v WILMINGTON
won
---
Good start at Wilmington<\h4>
A still soggy Oakfield Park saw ODWCC make a slow start against Wilmington. Chris went early but Charlie and Tim Mcardle advanced the score with some calculated hitting. Meanwhile Clive was keeping one end closely shut agianst some tight opening bowling. Chris Nicholson, on loan from Wilmington, scored a solid 30 and some good running saw the run rate go over 4 per over.
Clive was finally out chasing quick runs at the death when it looked as if he wuld carry his bat.
Charlie opened the bowling with some rapid deliveries, but Stuart couldn't find his direction in the first over and bowled a succession of wides. He quickly setlled into a rythym though and picked up 2 crucial wickets.
Wilmington never really looked like scoring the runs, especially when James removed their most dangerous batsmen. Brad and Matt bowled the important middle overs and Matt in particular bowled a beautiful length on the damp track. Special mention also goes to Jordan in his first game , he bowled really intelligently , keeping the ball on the stumps all the time.
---
v WILMINGTON
137 for 10

Wickets

Runs

62

1

13

19

3

17

30

1

1

24

18

2

17

0

1 *

0 *

1

31

1

24

172 FOR 8 ---won