---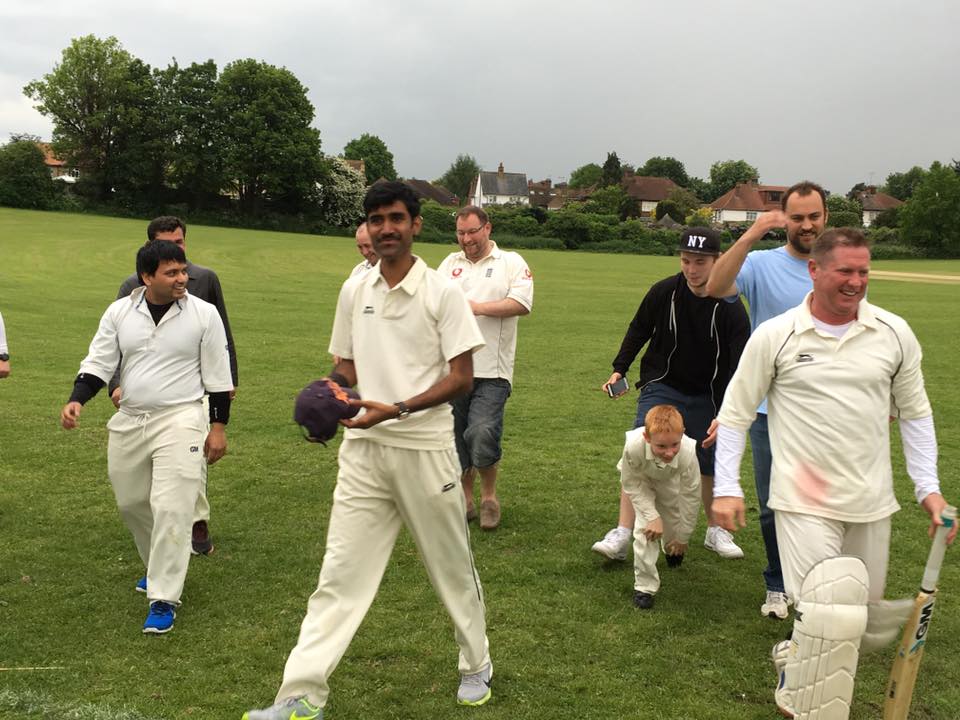 Match Report
---
03/06/2011 v Under 30 v Over 30
won
---
"Youngsters " win easily4>
We convened at Bexley park for our first ever over 30's v under 30's. (we have actually done this once before -ed) Due to late withdrawals I found myself being tossed from one team to the other with reckless abandon and no thoughts for my feelings of loneliness isolation and lack of identity. Eventually it was decided I would be a young one.
A few senior players were missing and unfortunately the over 30's were not at their strongest. In the dressing room I told my team we must destroy the elders and when we won the toss and decided to bat first it seemed everyone agreed with the sentiment and went about knocking the ball out of the ground like it had gone out of fashion with Shaun hitting one so far it landed in a different postcode. In that postcode was a house and on that house hit the ball and from that house came out a man who moaned and gesticulated. He was probably really angry with his estate agent but rather than recognising that he had bought that house a long time after he pitch was there and therefore shouldn't really moan, he asked for the sidescreen to to be put in front of his house to protect it or he would drive his car on the pitch. We duly obliged (it really was a comical image). If I only have one target for this season it is to hit that house again B-) cool .
We were playing the 25 and retire game. Tim (from Wilmington) and Tim from Dartech were soon retired, Sam got out just before the 25 and then down the order player after player hit the 25 mark having launched to the boundary relentlessly. It was a proud moment. It was like the team had listened to my request and no one wanted to miss out. We posted a healthy 180 ish in 20 overs which was a target unlikely to be reached. In order to make it interesting we decided to bowl spin even if we were not used to bowling it. Everyone had 2 overs each (even me). A few questionable decisions from their umpires (like not out LBW to a ball that hit the batsman leg about 4 inches away from middle stump - apparently the umpire didn't want to go back and get changed to bat again so shook his head).
The elders eventually scored around the 140 mark which was a reasonable achievement and it was a good albeit one sided game. This format might not really work for our club in the future but for cricket week it was a good idea well played.
---
v Under 30 v Over 30
155 for 3

Wickets

Runs

20

1

0

34

0

9

30 *

28 *

3

0

18

2

0

13

8

0

20

0

0

9

23

2

16

25 *

0

9

0

0

14

189 FOR 7 ---won