---
Match Report
---
15/05/2011 v Warriors
lost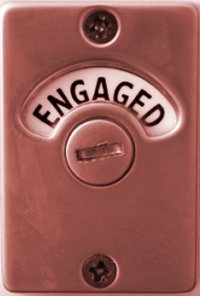 ---
Loss against Warriors
Our first game at Bexley Park did not go quite as planned for many reasons.
Your skipper arrived early to inspect the square, which was just as well as it took me 15 minutes to find it apparently I was standing on it..!! It was so bad that the oppo captain asked if we could use just one end to bowl from, I couldnít really refuse. So we spent the afternoon bowling from the least dangerous end, everyone in the same positions all afternoon. We conceded 41 wides and Warriors did just about the same, a combination of wind (general, not individual) and a slanting run up put the bowlers off balance.
We started well with a run out, Clive just about getting the throw to Brad, Bob and James bowled well, supported admirably by Billy and Martin, but it was Stu who took the eye with a 5 wicket haul. Leaving one bemused batsmen turned 180 degrees as tried to hit a vicious outswinger he didnít hit it and was comprehensively bowled.
They ended just short of 200, but we felt we were still in it. However, injuries were starting to hamper our progress, my back, Adams neck and Timís knee were hindering our batting. Just about everyone got a start, but we didnít get the big partnership that we needed to win the game. Perhaps the biggest controversy, yet again, centred around Tim. Having decided on the line up with Tim at 3 and Adam at 4, to rest his neck, Tim sat padded up for twenty minutes whilst we started the innings. It was then he decided he couldnít go on without a dump. Adam quickly padded up muttering his displeasure at Timís bowels, and of course Clive was out with Tim in mid-movement. Although, was Clive out?? for the second time this season he was given LBW, although he swore he hit it. The innings was finished of with some good shots from James, Billy and Martin rediscovering his form with the bat.
The warriors are a group of excitable Indians, and they are actually a good bunch, Bob was regaling them with stories of Mumbai, although coming from Ilford Iím not sure they knew what he was talking about. If we had our strongest side we would have won, as it sounds like was the case for the Hoo team.
Tea: Quality:7 Egg sandwiches never a winner
Quantity:6 A little light on the confectionary
Choice:6 un-imaginative
Overall Dinning Experience:7 Impressive that even though we finished early the food was all ready.
Overall Score:26
---
v Warriors
0 for 0

Wickets

Runs

7

17

0

8

10

2

49

21

0

49

7

5

24

11 *

0

45

0

5 *

0

19

0 FOR 0 ---lost