---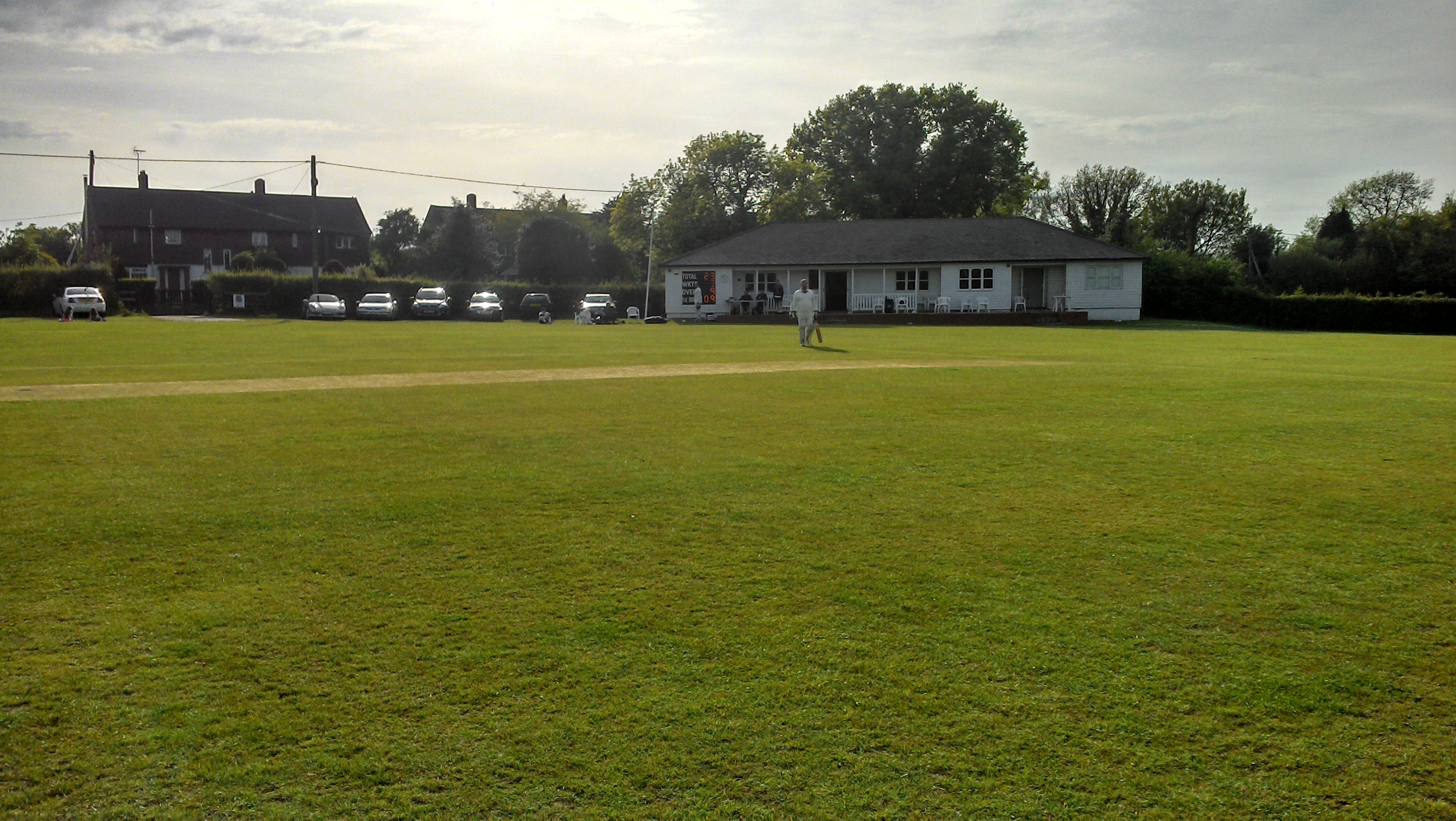 Match Report
---
02/08/2009 v RACS
lost
---
Old Dartechs on the RACS
The day before our match against Dartford Town, Dartford cancelled. We then managed to get a game organised against The Grove but at 10:30 on the morning of the game they also cancelled. (Clearly our win last week had spread throughout the press and teams were running scared).
Unfortunately for us a Saturday league team decided to have a game on a Sunday. They were called RACS. I have no idea what that stands for so would suggest it could be ĎRather Aggresive Cricket Societyí (aggressive in the cricketing sense).
RACS batted first.
Now I donít know what the match ball said to them before the game but it must have made them angry because they spanked the ball out of the park as if they didnít want it to come back. After a slow start on their behalf and our feeling confident that they were not as good as they looked we had the misfortune of getting a wicket with Bob enticing their player to dance down the wicket and knock it high and long to me at Long off. Unfortunate because their number three batsman was the one most riled by the balls pre match comments and he took no time in letting us see this, (cue us standing there watching the balls flying over our heads as we stood on the boundary). In a nutshell everybody got spanked and at one point I wondered if any Dartechs team had ever conceded over 400 runs in one innings. Stuart dropped a couple although one was hit at him at serious pace that not many would have caught (certainly not Dartechs players). Luckily for Stu he had a third opportunity and took the catch. Peg dropped one on the boundary but to be fair to him it was high and to get near it his foot was already over the boundary when he tried. Charlie meanwhile pulled a muscle in his gluteus maximus and had to stand on the boundary hobbling after the balls that raced past the Boundary. After accelerating past 100 runs the oppo decided enough was enough and retired their number 3 batsman. Our dejected demeanors all too obvious
. A few wickets were got by Peg, Stuart and Alex, and as the lesser batsmen came to the crease Richard brought himself on and finished them off for a 3 wickets haul. Peg questioned Richard after the game about bringing himself on only when their best batsmen were gone. Richard replied with a wry smile, "Thatís why Iím captain". Now thatís game intelligence!
The oppo declared on 295 after 35 overs. I still donít know if they saved us from the humiliation of conceding over 300 runs or added insult to injury by deciding that we did not have a catís chance in hell of making their score. Suffice to say, we didnít have a cats chance in hell of making their score!
Tea was pleasant enough although I must say if you have a big platter of chicken nuggets you do need some ketchup.
Peg and Alex opened the batting. The Oakfield Park pitch behaved itself a little more than usual but still threw up the odd bounce or non bounce to keep you on your toes. Alex was soon out and I joined Peg at the crease. A few runs were scored before Peg received a full length bouncer courtesy of the Oakfield Park pitch and its intermittent springboards. Mark was then out for a Duck after being given LBW. Mark stood there for a good five seconds making his silent point that he was too far down the wicket to be given out in that way. After making 40 runs (and trying to show them that we can score sixes too) I unfortunately played on to one that stayed a bit low. From this point on I had a shower and the only input I can make is that they have now got the temperature in those showers about right. Cool / warm and without having to suffer third degree burns. A late cameo from Tony for 18 and the witnessing of their overseas player bowling at speeds only rivaled by sports cars was the only thing worth shouting about. At 119 we found ourselves all out having done well enough not to capitulate against a side far superior to us. Onwards and upwards I say.
Montrose next. A strong team can beat this lot. Letís take another win from there. (T McArdle)
---
v RACS
295 for 7

Wickets

Runs

16

1

65

8

1

27

40

0

15

19

3

1

44

6 *

3

28

1

0

42

0

1

30

1

0

33

130 FOR 10 ---lost