---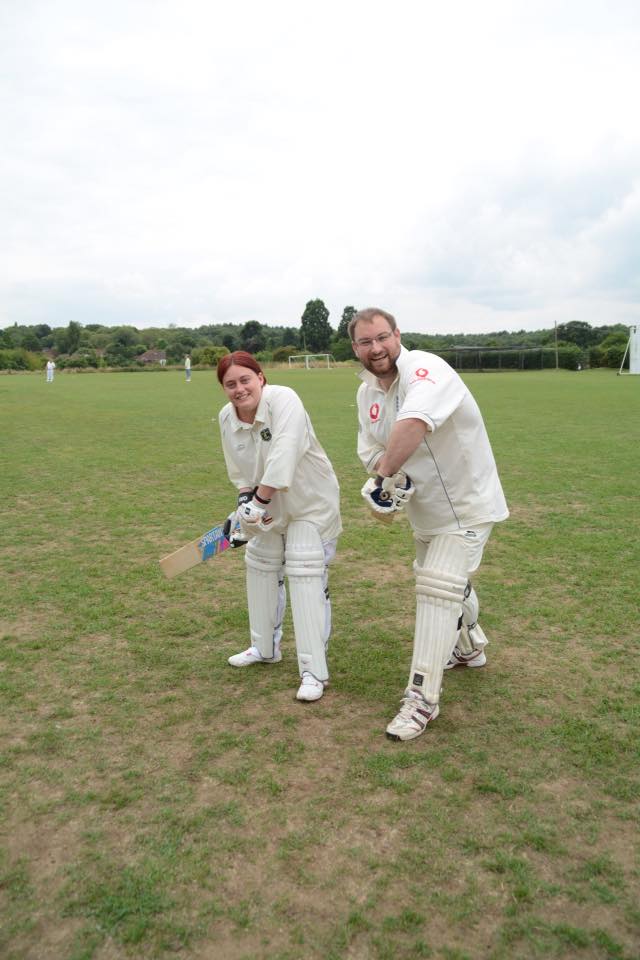 Match Report
---
25/05/2008 v Elliott CC
lost
---
ODWCC batting Silly @Elliott
After a huge downpour in the morning, it was a miracle that this game started on time. The soggy pitch made it difficult to score runs quickly and skipper Coverly bowled 8 overs for 8 runs against some experienced batsmen. The other bowlers were more expensive, but James bowled a few unplayable inswingers and deservedly got three wickets, as well as tieing down Elliotts big hitter who came in at number 6. Priddy was unlucky not to get more wickets, and Pete and Martin also bowled tidily.
Adam fielded particuarly well, and Stringer J caught his first catch for a few years. Newcomer O'Conner got the hang of fielding after a few slips in the outfiield, and a score of 174 looked gettable.
The ODWCC innings got off to a bad sart with Deal, Priddy and McArdle going cheaply . Tim thought his LBW was dodgy, but Pete's inbuilt hawkeye though it was plumbers ! (so did the non striking batsman) The was some fast bowling from one end, but the main difficulty was variance of bounce.
Matt cam in at number 5 and played some good shots, whilst Stringer kept out the fast bowler at the other end.
Unfortunalty Matt was runout by Clive in a piece of running which was worse than a New Zealander at Old Trafford and things went downhill quickly after that. No one showed any application and despite a bright 22 from Pete Smith at the end, it all ended rather poorly, when realistically we could have held out for a draw.
---
v Elliott CC
173 for 6

Wickets

Runs

26

2

4

0

1

52

22

0

22

1

3

26

0

0

1

8

22 *

0

34

0

1

26

3

84 FOR 10 ---lost