Old Dartechs & Wilmingtonians Cricket Club
Founded 1961

---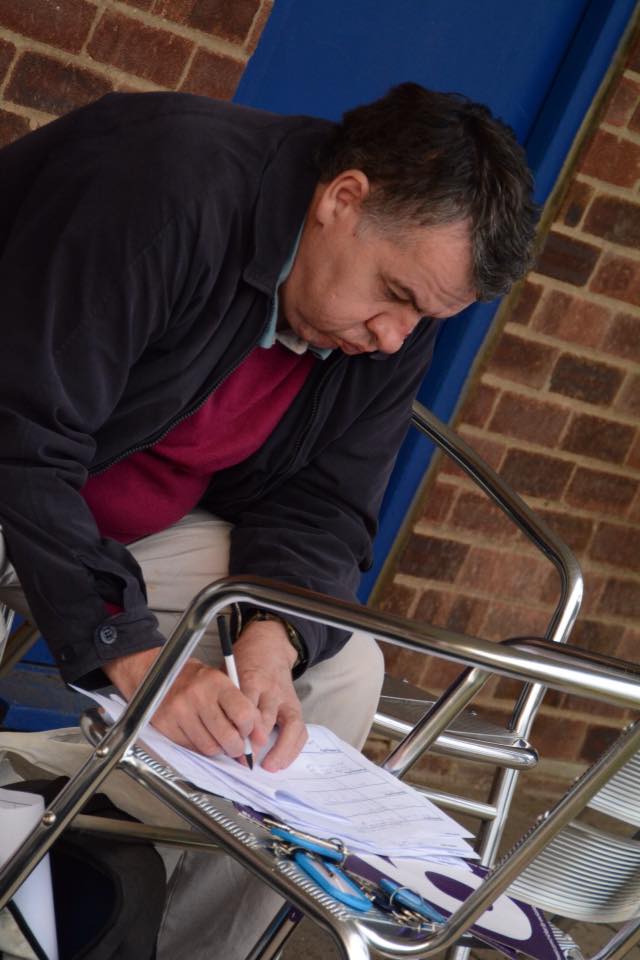 Match Report
---
07/05/2006 v Salfords
lost
---
Great Game in Surrey
)

Directions to the game were as clear as mud, but we all got there thanks partly to the miracles of SatNav.

Luckily no direction finders were needed for the openers Stuart Cooper and Adam Deal, as they kept tight reigns on the Salfords batsmen. The occasionly 6 into the ditch running round the pitch didn't propel the home team to anything more that 3-4 runs an over . Some good catches were pouched , notably by McArdle and Grey, and there was a brave attempt by Anthony to catch a steepling lofted drive at long on. He caught the ball but couldn't stop himself falling over the boundary edge, but luckily not into aforementioned ditch.
Martin got a couple of LBW decisions with balls that went staright (deliberately!) and Pete was right on target after a couple of looseners.
Salfords managed to scrape past 150 at Tea. (Tea incidently was an early contender for Tea of the Yaer award)

Stringer and Howard opened up, with Anthony blasting away, only being discomforted by the fact he was batting in plimsoles ! 40 was posted in the 8th over but then Howard was bowled by a clever fuller ball.

Chris Beard tested out Clive's fitness by running a quick single to mid-on, and found that the years are beginning to take their toll ! Richard came in to support Chris, who was keeping the total moving nicely, but departed for 1. Tim McArdle got out to the best ball of the day after a promising knock, but the real revelation was Tony Grey who hit a number of 6's over mid off. Stuart went cheaply, and soon things were looking bleak, especially after Chris Beard hit a lofted pull to leg to the tallest player on the pitch.

Mark hit a few useful shots but in the end it was the last wicket partnership of Deal and Smith M which looked as if they just might get Old Dartechs to the total required. Surviving a number of confident LBW shouts, they edged their way to needing 18 of the last 4 overs. It was Deal that eventaully walked to a nick of his gloves on the legside. Less ethically minded playes (his partner included)- might have stayed their ground to fight on, but the game was a good one, even though we lost.
---
v Salfords
158 for 7

Wickets

Runs

7

35

33

1

8

20

0

0

47

16

1

23

10

2

23

0

1

22

5 *

3

40

131 FOR 10 ---lost