---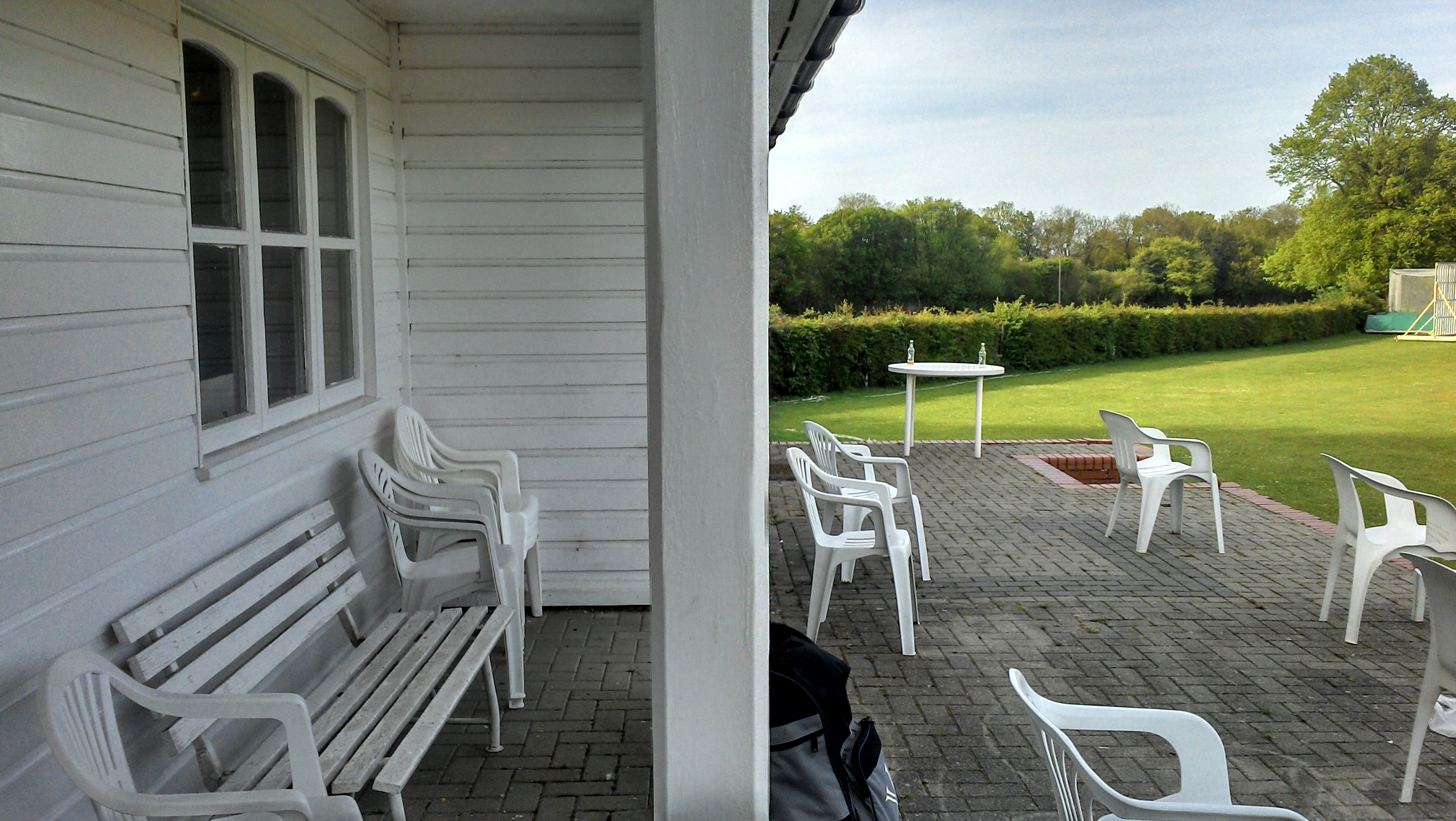 Match Report
---
01/08/2004 v LEEDS AND BROOMFIELD
LOST
---
Unforeseen calamity's left us scrambling around for an Eleven this Sunday but last minute appearances from Chris, Simon and a new recruit Anthony helped us to a full compliment for our match against Leeds.

The toss was duly lost and Leeds surprisingly elected to field, so Mark and Neal began proceedings off for us and both got off to a great start Mark especially who is beginning to show that opening is his forte carried on superbly from where he left off last week.

With the score trundling along nicely it's was Mark who fell foul first when he cut one to gully where a superb catch was taken leaving him on 22.

Tim Mc was next but just when the score had reached 70 he was bowled for 16 which found Chris taking over. With ten overs left a injection of pace was required this found Neal out when he skied one again into gully where he was duly snaffled up but not before he had gained an excellent 51.

The acceleration in the score was then achieved with Stuart who came next and set about the attack with his usual gusto and scored a quick fire 29 before chancing one too many.

Chris was next to go having got 24 and this left Tim F and Adam to see out the innings scoring a quick 14 and 9 respectively and leaving Leeds with a target of 178.

The turnaround saw Adam and Pete open the bowling for us. Adam was the first to strike clattering the opener's middle stump and quickly followed up with another. Soon after Pete took one in similar fashion - with Leeds stuttering on 34/3.

Pete bowled out his compliment and Neal took over from Adam and after 15 overs Leeds had been restricted to 60, this however saw the start of a smart partnership and Leeds slowly started to make in-roads into the score.

Stu finally made the breakthrough when Tim Mc took a smart catch out on the boundary which meant the removal of Jason for Leeds who had been scoring well and the score had now pushed on to 112. Neal bowling the next in the following over helped enormously.

The match now stood poised for either team to take but it was Leeds who snatched the advantage when the next pair put on forty before Tim F struck again twice in quick fashion bowling both smartly.

However it was a little too late and Leeds duly finished things off in the final over for a well deserved 3 wicket victory.

Good sports as ever Leeds joined us at the Chequers for some post match refreshment where many a good story was swapped leaving us all looking forward to more of the same next year.
---
v LEEDS AND BROOMFIELD
165 for 7

Wickets

Runs

51

22

0

22

16

23

29

1

41

16 *

2

19

9 *

2

36

1

34

160 FOR 5 ---LOST