Old Dartechs & Wilmingtonians Cricket Club
Founded 1961

---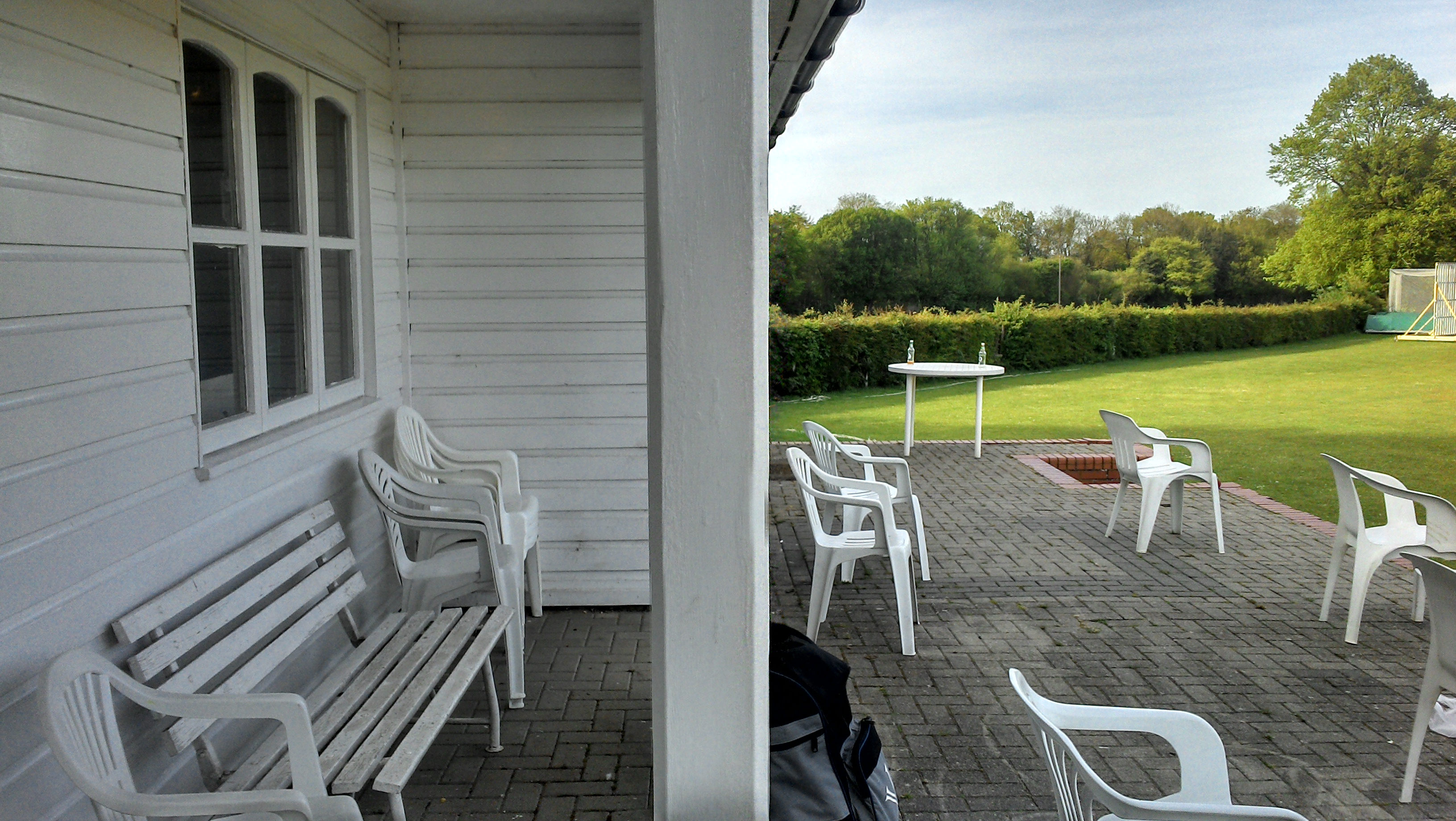 Match Report
---
27/07/2003 v HARTLEY CC
WON
---
A bright sunny afternoon greeted our fixture up at Hall Place against Grove. A time and overs match was selected and Richard (at the suggestion of the opposite skipper, concerned over his side's strength) elected to bat first.

Neal and Chris opened and Grove started with a pair of very lively bowlers. But with our intrepid pair setting out determinedly they never really got a look in.

A change of bowlers came and these too were surprisingly lively but nothing was really on the stumps and Neal and Chris were never in any real trouble. The result being that they both saw out the entire innings for a magnificent 185 for 0 Neal scoring a terrific 102no and Chris with an equally great 59 however not without at least some incident.

Neal managed to almost knock himself out and at the last count had been dropped about six times. No one is quite sure because out on the boundary attention had been turned to various alternative pursuits such as football, climbing trees and a full sized replica of Big Ben built from Matchsticks.

The turnaround faired little better with Grove setting out from the start to pad up for the draw.

Our first wicket was taken when Neal caught one deep off of Ant's bowling.

Bob as ever was in good form having wickets caught by Martin at point and Chris (on stumps). The next was a runout from a smart piece of work again from Martin gathering it up and firing it in to Chris who whipped the bails off.

Ant followed that up by bowling the next. Then the rot set in with Grove adventuring nothing more – despite Colin dropping a couple of sitters after promising faithfully to make up for his first miss. He made some amends when coming on to bowl the last over he took a wicket with his first ball with Paul taking the catch. A small brightspot in an otherwise dreary innings.

Neal and Chris aside who were terrific it has to be said this game was no oil painting!

Amends however were made up tenfold in the pub after when the ever-superb tea supplied surpassed all expectations. The fare included a fantastic chicken curry, rice, garlic bread, salad, poppadoms, chips and sandwiches it really was first class and many took full advantage. None more so than Paul who having stuffed himself silly returned home only to find his missus had been waiting eagerly for him to get home and take her for a (you guessed) it curry! Rumours that he had to have a day off because he couldn't get behind the wheel of his motor in the morning have yet to be confirmed!!!
---
v HARTLEY CC
107 for 6

Wickets

Runs

56 *

102 *

0

16

2

17

0

19

1

1

2

31

0

13

185 FOR 0 ---WON